Education
Jim always wanted to be a trial lawyer. He grew up outside Buffalo, New York, and graduated from Lockport High School. There, his drive and work ethic made him a presence in the classroom and on the athletic fields. As the captain of the varsity football team, he was named MVP and All-League during his senior year.  Academically, he ranked in the top 5% of his class and was recognized as a National Merit Scholar. He earned a Navy ROTC scholarship which provided for the payment of tuition, books, fees, room and board, and in 1964, he left home for Tufts University in Medford, Massachusetts. At Tufts, Jim studied Political Science and English, and he was elected to the Sword & Shield Honor Society.  After serving as captain of the freshman football team, he spent the next three seasons as a starting player on the varsity team. He also played three years with the Tufts Rugby Club's first-team.
Navy

After graduating from Tufts in May of 1968, Jim began a six-year career with the U.S. Navy.  In that time, he rose from the rank of Ensign to Lieutenant, while serving three Tours of Duty.  Jim served as a line officer throughout his service in the Navy.  He embarked for Vietnam in 1969 aboard the USS Tortuga, where he served as Deck Officer and Assistant Navigator.  Before the end of his first Tour in 1970, he was promoted to Lieutenant JG (Junior Grade).  Later that year, he began a second Tour as Ship's Navigator aboard the USS Portland LSD-37.  He was further promoted to the rank of Lieutenant and began his third Tour of Duty in the Pentagon in 1971, serving as the Administrative Assistant to the Chief of Legislative Affairs for Secretary of the Navy's Office.
Jim acknowledges the day he received his naval commission at a ceremony aboard the USS Constitution as a memory of historical value.  The ship was commissioned in 1797 and earned the name "Old Ironsides" after an 1812 battle, in which cannonballs fired by the British bounced off the ship's rugged oak sides.
Law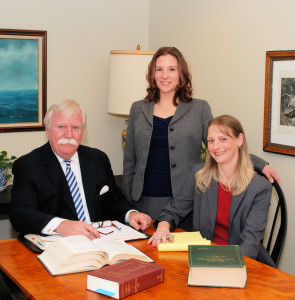 In 1973, Jim decided to leave the Navy in order to pursue his lifelong goal and enter Law School. He attended SUNY Buffalo School of Law and graduated in the top 10% of his class in 1977. After law school, Jim moved to Connecticut and served as Law Clerk to the State of Connecticut Appellate Session for one year. He was then hired to practice at the Hartford-based law firm Danaher, Lewis & Tamoney, where he later earned his first promotion to Partner.  In 1980, Jim helped found the firm, Danaher, O'Connell, Attmore, Tedford & Flaherty.  The firm split in 1984 which led to the inception of O'Connell, Flaherty & Attmore, LLC.  Jim and his partners set up shop in the iconic "Candy Cane" building in Hartford, where they remained for years before moving the firm to Trumbull Street.
At O'Connell, Flaherty & Attmore, LLC, Attorney Flaherty developed his primary area of practice, Family Law.  In 2010, Jim decided to open a smaller boutique branch dedicated to providing legal counsel to divorce and family law clients. The group became its own entity, Flaherty Legal Group, LLC and continues to focus its practice on divorce and family law. Flaherty and his partners, Attorneys Sandi Girolamo and Pamela Magnano, operate out of a law office convenient to West Hartford Center.  Jim also invited long-time friend and colleague, Stephen Sinatro, to join Flaherty Legal Group as Attorney of Counsel.   With a hardworking staff of paraprofessionals, the firm utilizes a team approach to solving the problems that arise from the breakdown of family relationships.
Jim's reputation as a tough litigator and skilled negotiator in the field of divorce and family law is consistently recognized by national legal review services such as Super Lawyers and Martindale Hubbell.
Athletics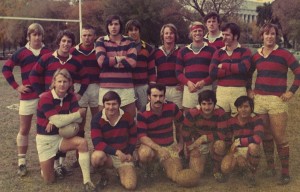 After Jim's successful collegiate football career at Tufts University, he continued to bring his intensity to the rugby field with several teams.
In 1970, he began a two-year stint playing on the American University Rugby Football Club in Washington DC.
When he moved back to Western New York to attend law school in 1973, Flaherty played with the Buffalo Old Boys Rugby Football Club.
After four years of law school and rugby with the Buffalo Old Boys, Jim moved to Connecticut and took to the field with the Hartford Wanderers Rugby Football Club.
Civic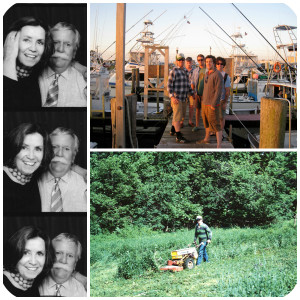 James Flaherty and his wife, Andrea, raised their four sons in Canton, Connecticut.
In 1981, the family moved into a farmhouse built in 1829. At the time, the house was rather worse for wear. Jim and his family worked hard over the years to make a home of it.
With four athletic sons, Jim spent many years coaching Canton Little League Baseball and Canton Youth Soccer teams.
His sense of civic duty led him to volunteer in several capacities for the Town of Canton. Jim was a member of the Canton Public Library Board of Trustees for seven years. He also volunteered on the Zoning Board of Appeals.